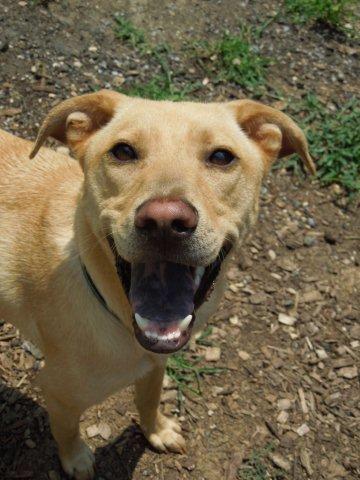 Vincent van Dog - Chow Chow/Retriever Cross
"I cannot recommend Parsons Green Pups highly enough. Anthea is the most professional and dedicated person you could wish to find for dog care. Our dog is never happier than when being looked after by Anthea. We don't worry for a moment when he is with her and her pack. All the details of his care are carried out with attention and precision. He gets fantastic walks, gauged to his age and stage, but also to his energy levels at particular times of the day. Anthea keeps us up to date with lots of lovely photos and videos. Anthea really "knows" our animal. He simply lives his best dog life when with Parsons Green Pups."
Aleid Ford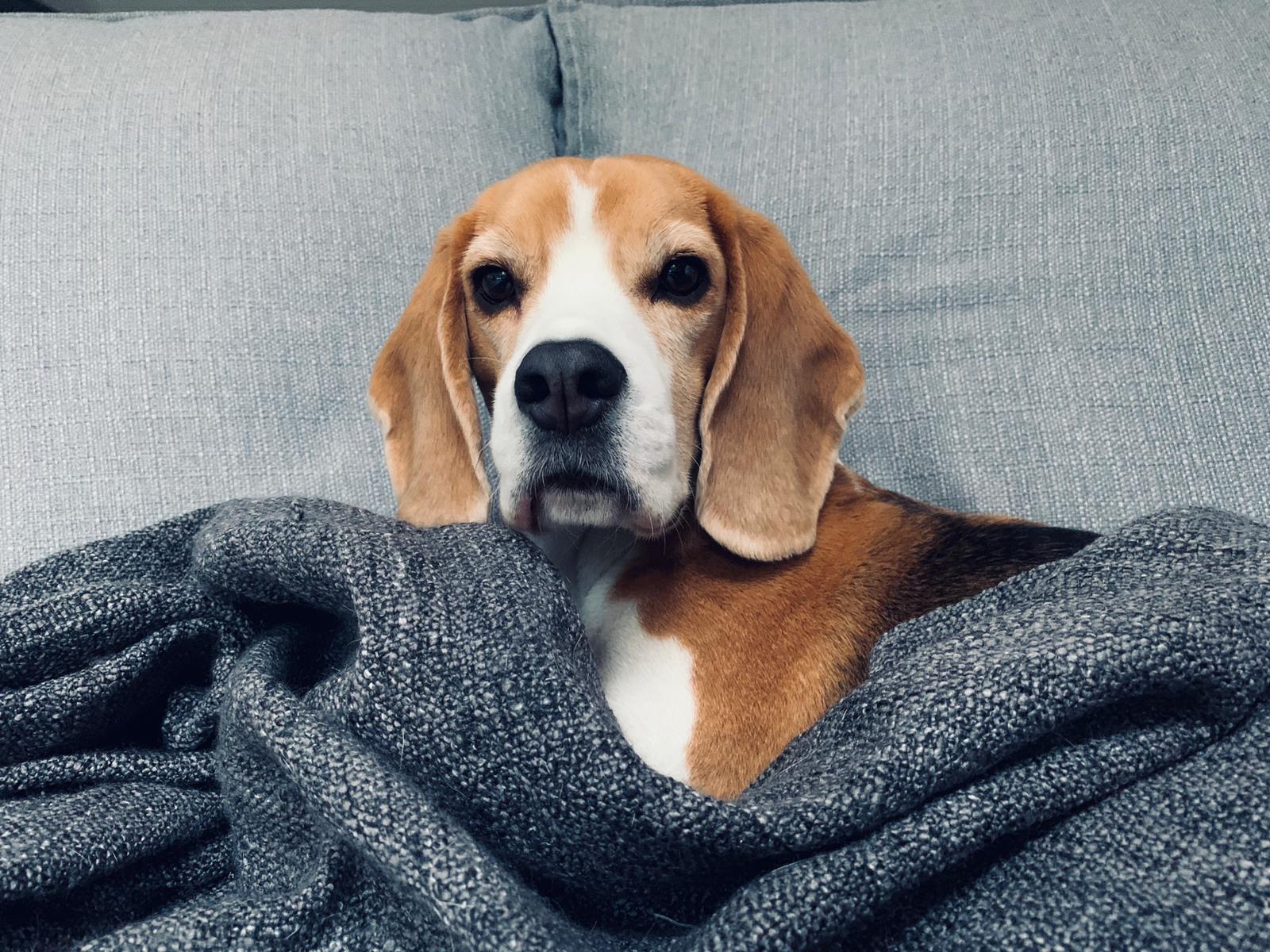 Bella - Beagle
"My dog Bella has been going to Parsons Green Pups for the last 3 years, having moved away from the area I still use their dog services as they are truly caring, loving, and so considerate to my dog Bella. I appreciate everything Anthea and her wonderful family have done for Bella, they are one in a million. I feel so lucky to have found a dog walker I can trust, and having a home from home environment where Bella really is one of their family is priceless. The walks they have are epic, and adventurous, which is much needed for a beagle! Bella is always worn out at the end of the walks. Regular videos and photo updates from Anthea are great too. I love how much research Anthea does on each and every breed that joins her pack, she is very professional and always reliable, she has no issues if my plans change last minute, and is always willing to help me and Bella out, which I am so grateful for. I would 100% recommend her."
Holly Brown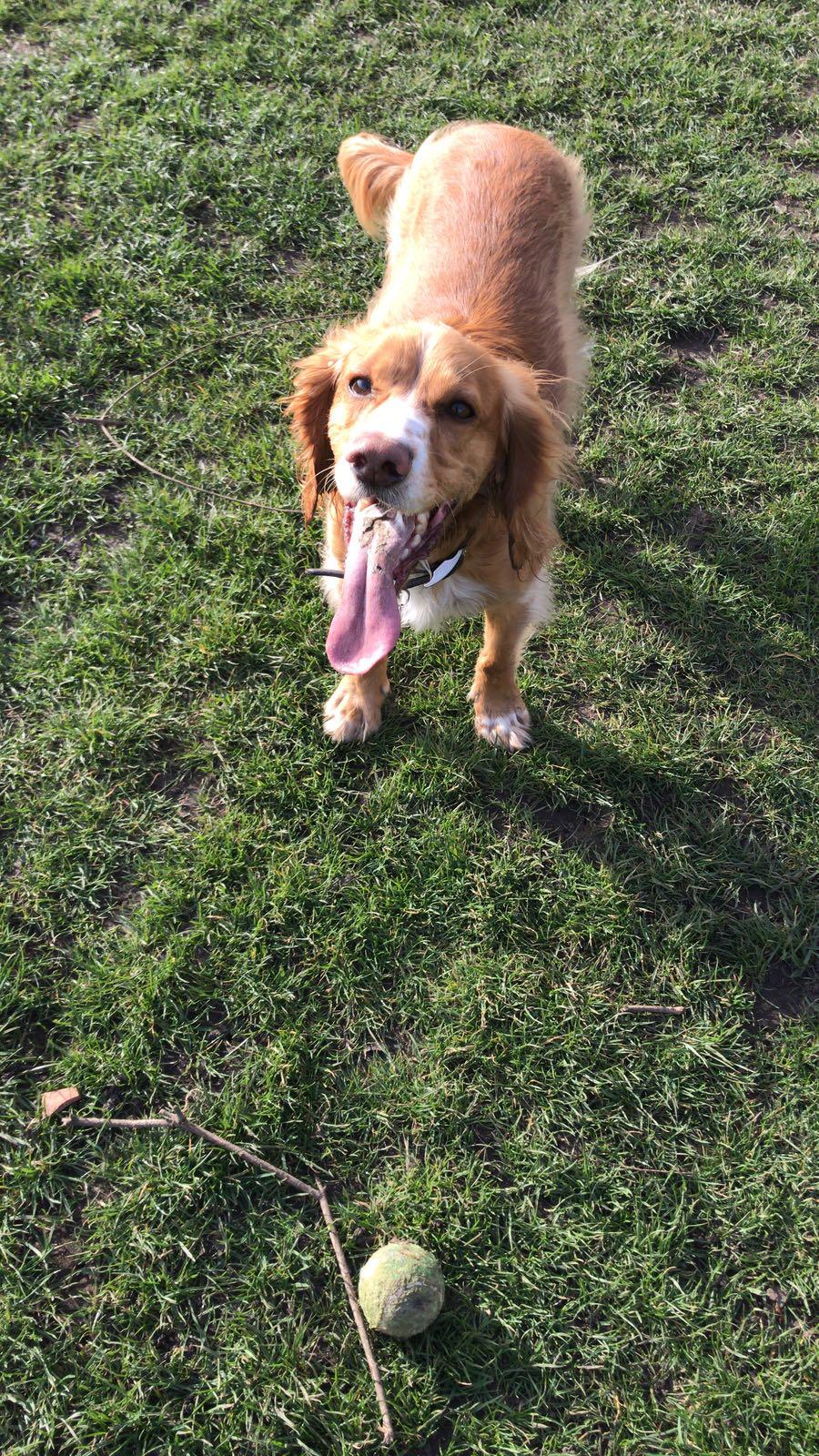 Eddie - Working Cocker
"My working cocker spaniel has being going to Anthea for years! She is wonderful!! Absolutely fantastic with dogs, 100% reliable and my dog ADORES her. He is always super excited to see her - you just could not wish for a better person to look after your furry friend."
Belinda Platt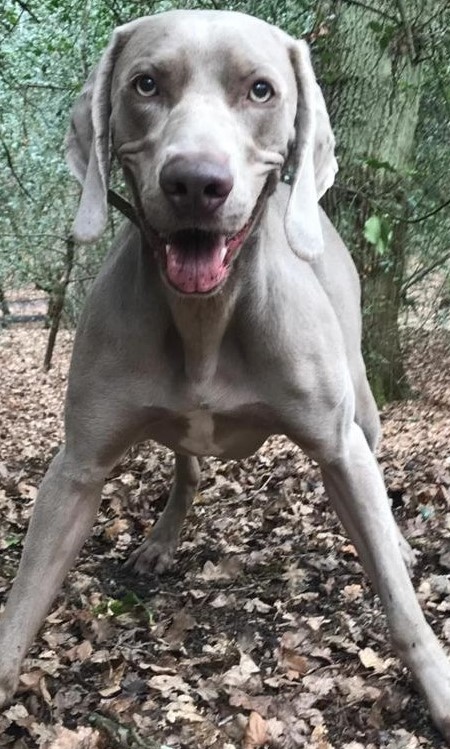 Loki - Weimaraner
"Anthea is just incredible I never ever have to worry because she really puts the pups first! Couldn't be happier!!"
Christel Ghandour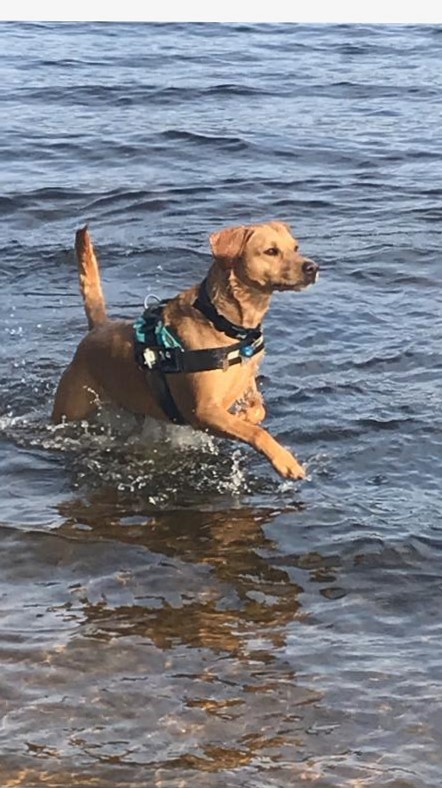 Cooper - Labrador
"I had never needed the services of a dog walker before & I must admit, I was reluctant at first. That first day when my furry boy was collected was hard for both me & the dog! But when he was returned home safe & clearly happy, all my worries disappeared. Parsons Green Pups have now been walking my boy a day or two a week for over a year now, & I feel very lucky to have found them. Cooper absolutely loves his days with Anthea & her gang of dogs. Photo & video updates during the day always make my smile & show how much fun the dogs have & reassure me that he is in safe hands & being well looked after. I highly recommend Parsons Green Pups to anyone who needs someone reliable, professional & caring to look after their special four legged friend!"
Lydia Anikitou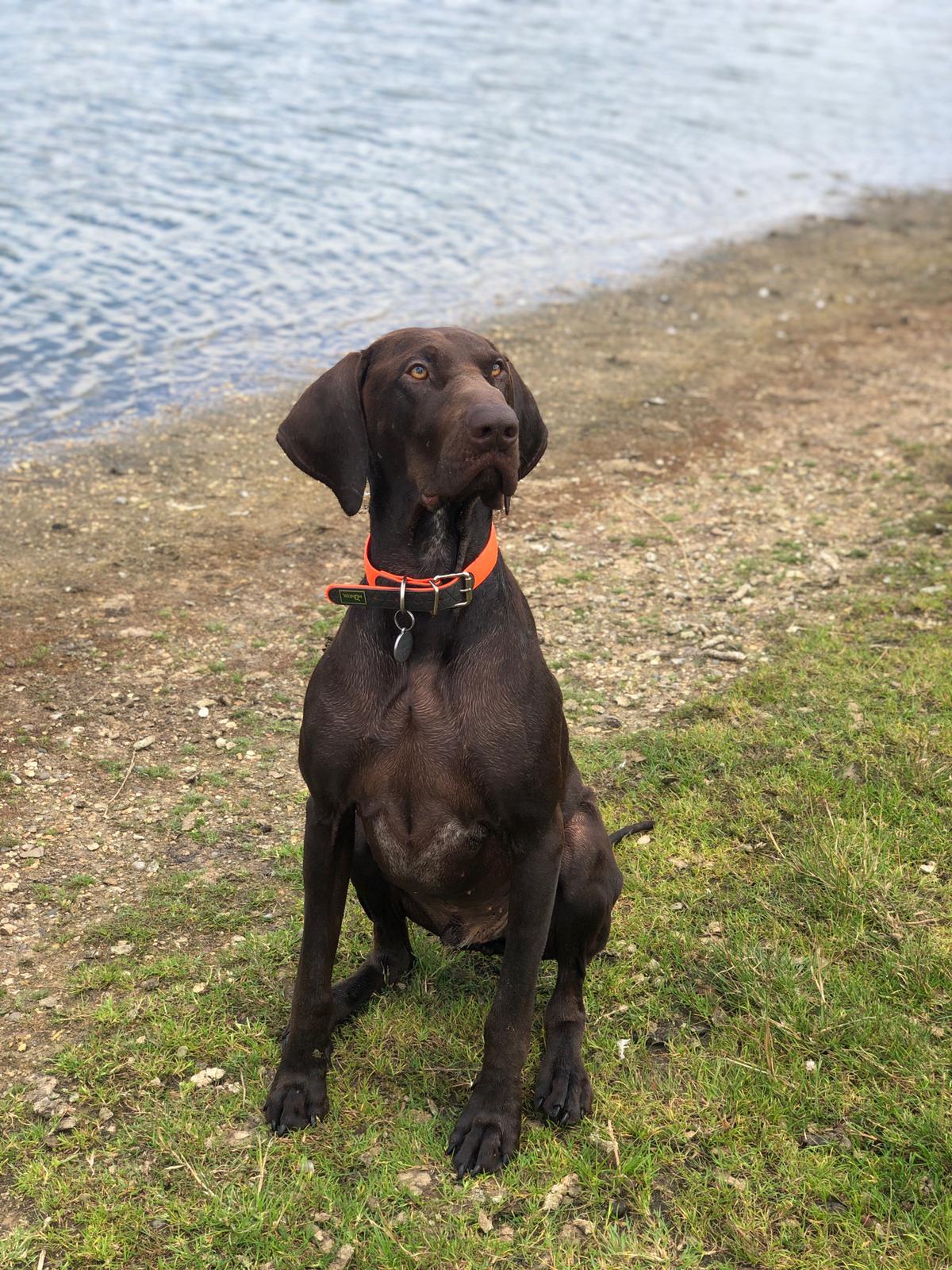 Rocco - German Shorthaired Pointer
"We couldn't have wished for a better person to look after our GSP. Anthea is an absolute expert with dogs. When we leave our most important 4 legged boy with her we just know he will have the best day and be in the safest hands. He comes home thoroughly exhausted from playing with Anthea's Weimaraners and the rest of the pack all day. It's worth a special mention though, that Anthea actually saved our dog from permanent disability by recognising he had a serious shoulder problem and insisting that the vet actually did something rather than put it down to growing pains. If she had not been so persistent he would not be enjoying the life he is now. If you want to feel safe and secure leaving your best friend with someone, Anthea is the person."
Helen Esteban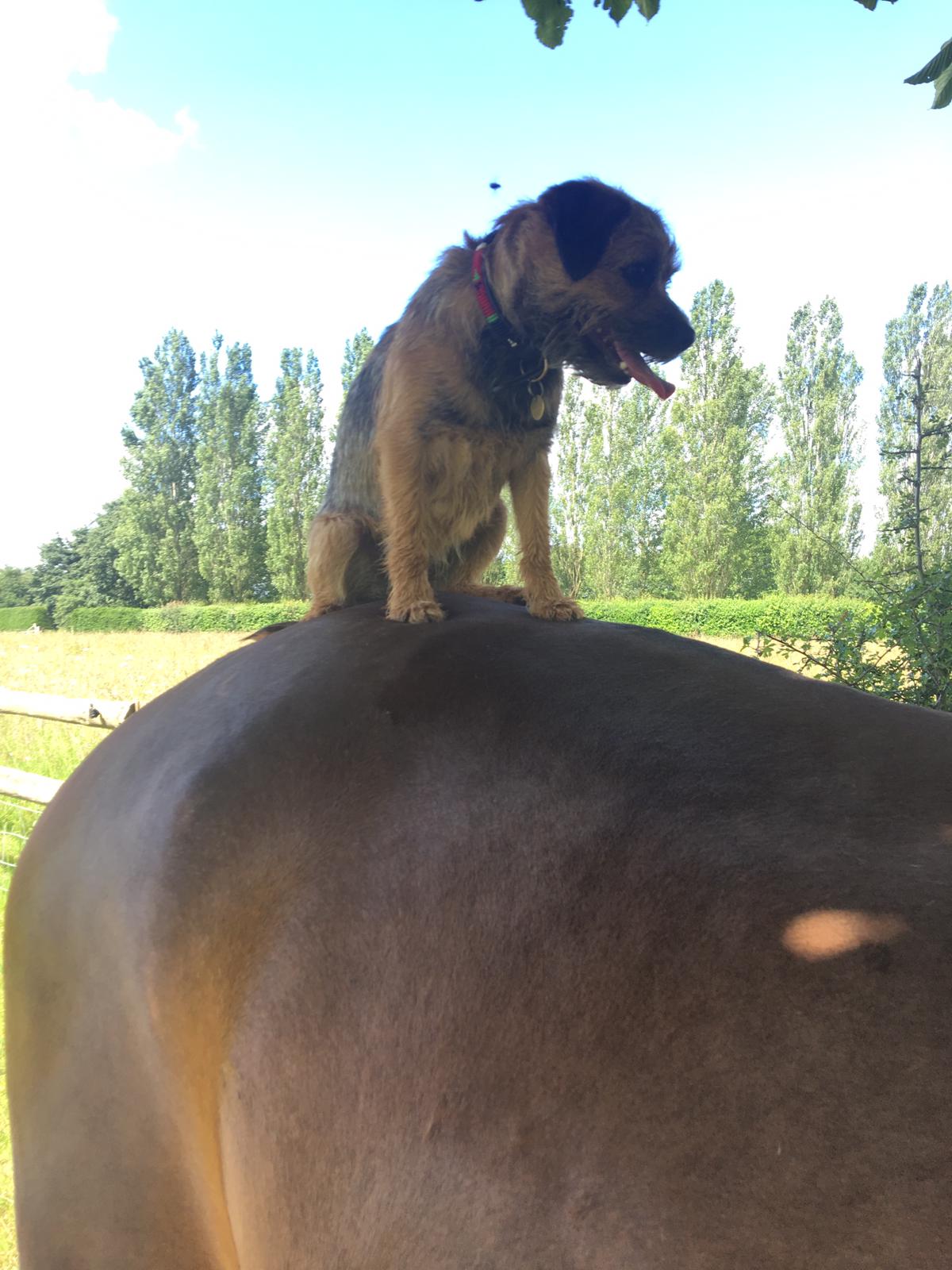 Thistle - Border Terrier
"I have been using Parsons Green pups for over two years now and I can honestly say that I have never felt safer having Anthea in charge of my beloved terrier Thistle. She is a breath of fresh air and always has the dogs best interest at the forefront of her mind with all of their needs. I cannot recommend her highly enough for all dogs around South West London."
Zillah Gold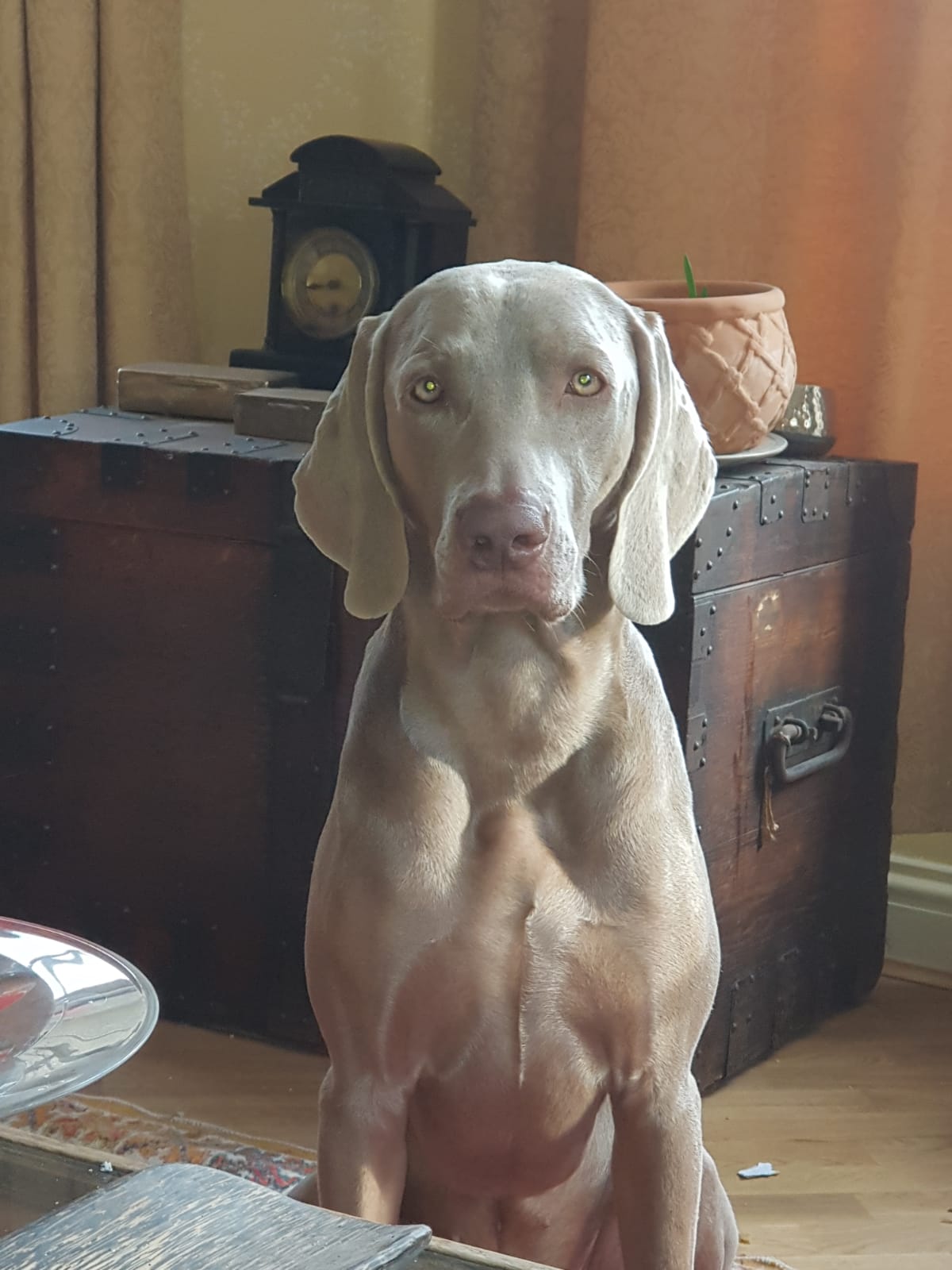 Torben - Weimaraner
"Great people, Weimaraner experts, which is important for me. They fully understand the breed, embrace them and give them everything they need. They are also very reasonably priced. An excellent service."
Andrew Todd